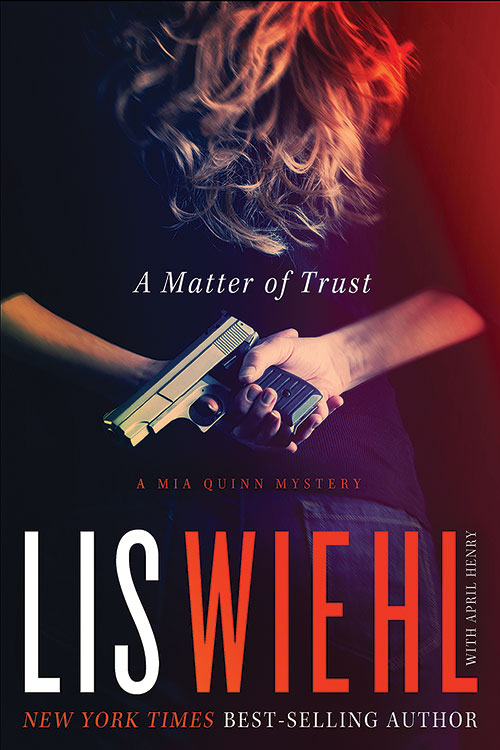 BUY THE BOOK
"This suspenseful first in a new series from Wiehl and Henry opens with a bang!" So says Publishers Weekly of A Matter of Trust, the new legal thriller from Lis Wiehl and April Henry. The book will hit bookstores and online outlets nationwide on March 19, 2013.
A Matter of Trust is the first in a new series of legal thrillers from Wiehl and Henry, called "Mia Quinn Mystery." The main character of the series, Mia Quinn, is based on the life of author Lis Wiehl. Like Wiehl, Quinn is a full-time legal professional and a single mom trying to find the right balance.
Says Wiehl, "Raising children as a single parent and also having a professional career is a constant juggling act. My only hope at the end of each day is that when one of the balls drops, it doesn't break one of your toes!"
Set in Wiehl's hometown of Seattle, WA, A Matter of Trust follows prosecutor Mia Quinn as she investigates the murder of a colleague — a plot loosely based on a real-life murder of a federal prosecutor that remains unsolved today. The book opens with Mia chatting with her best friend and colleague, Colleen Miller. A gunshot is heard over the phone and Mia listens in horror as Colleen is brutally murdered. The DA asks her to head up the investigation.
Initially, Mia is ambivalent, being a new widow with a pile of debt, a troubled teenage son and a four-year-old daughter with issues, too. Mia needs more time with her family, not less.
Since Colleen was her friend, Mia agrees but with one condition: the DA must allow her to continue investigating her other case, the suicide of a young man suspected to be the victim of cyber-bullying.
Joined by homicide detective Charlie Carlson, the two investigate Colleen's murder only to uncover more complications. One thing they learn, the murderer may be targeting another victim: Mia.
A Matter of Trust also explores the growing problem of cyber-bullying and how children are at risk.
"Cyber-bullying has reached almost epidemic levels with teens," adds Wiehl. "We've seen actual cases where it has led to suicide. There are very real legal issues involved, which I have talked about on the air. It is devastating. I address the issue in my novel because raising awareness is the first step to solving this problem."